Willow rods for weaving - White
We're sorry we're out of stock, but we can let you know as soon as this product becomes available again.
Enter your details below and we'll email you once this item is back in stock.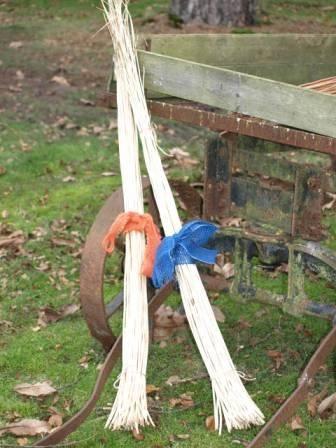 Send this product to a friend
Willow rods for weaving - White £0.00
We supply small quantities of white willow rods for weaving. These come in packs of 60 rods and each rod is between 4' and 5' long or 45 rods between 5' to 6' long. The willow has been boiled and peeled making it easy and quick to use. It will only require about 2 hours soaking time. White willow makes a lovely contrast in a weave with steamed or buff willow.
This is the same willow that we include in our weaving kits. If you have had a kit in the past why not hold onto the instructions for your design and use this willow as a refill pack?
All available couriers are now charging extra for long length parcels. The cost is the same for 1 item as for 10 so make sure that you order all that you need in one go to save postage!
Why not have a look at our 6? and 7' long soaking bags and pegs? They make preparing your willow much easier!