Artists, Designers & Florists
Artists, Designers & Florists
Artists, Designers & Florists
We continue to be amazed at the projects that artists and designers undertake with our willow. Scroll to the bottom of this page and have a look at some of their creations, visit their websites, and see more of their work. Look at our facebook page for lots of other photographs and great ideas.
For florists, artists and designers we sell cuttings to grow your own willow from our collection, we sell fresh stems in season from our curly and our coloured varieties for your projects, and we sell sprays of catkin stems when they are in bloom between December and March. To browse our collections and buy online Cuttings to Grow or Willow for Weaving from the list on the left. If you want something specific then contact us contact us to discuss your requirements.
If you have something you want to create willow might be a great medium to work with as it is natural, sustainable and comes in beautiful colours, textures and shapes. We like bespoke projects and we love a challenge! From a wedding decoration, to an interior design installation or Cathedral centrepiece, willow might be the answer! Have a look at these links below.
Watch this video to see some beautiful catkins!
RHS Chelsea
Yet again willow plays an important role at Chelsea this year. Hurdles in the Broadland Boatbuilder garden, decorative balls from Alladio Sims, a beautiful chair being woven in the Linley Artisan Garden and the Peacocks surveying the scene at Garden Blanc. For me though the real highlight was Salix Exigua, the Coyote willow, given pride of place in the Gold Medal winning Bank of Canada Garden designed by Charlotte Harris. We hope to start growing that one next year!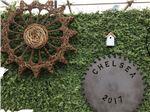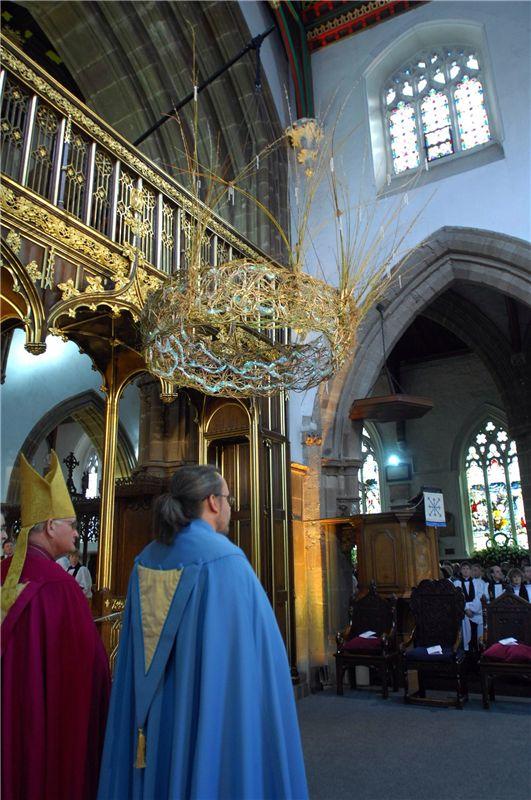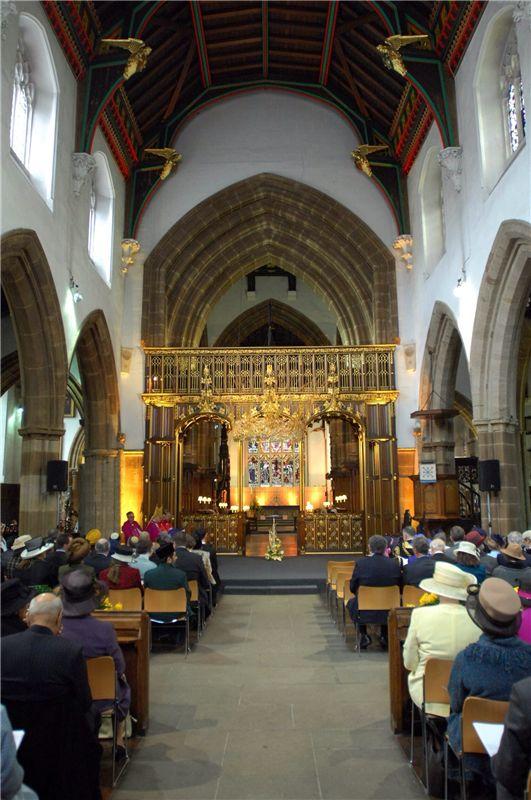 The artist Sue Pyecroft made this beautiful willow Corona for the Royal visit to Leicester Cathedral. It hung in the centre of the aisle in front of the Queen, Prince Philip and the Dutchess of Cambridge. Sue is co artistic director of the Bamboozle Theatre Co. Photo by Neil at Plumb Images Leicester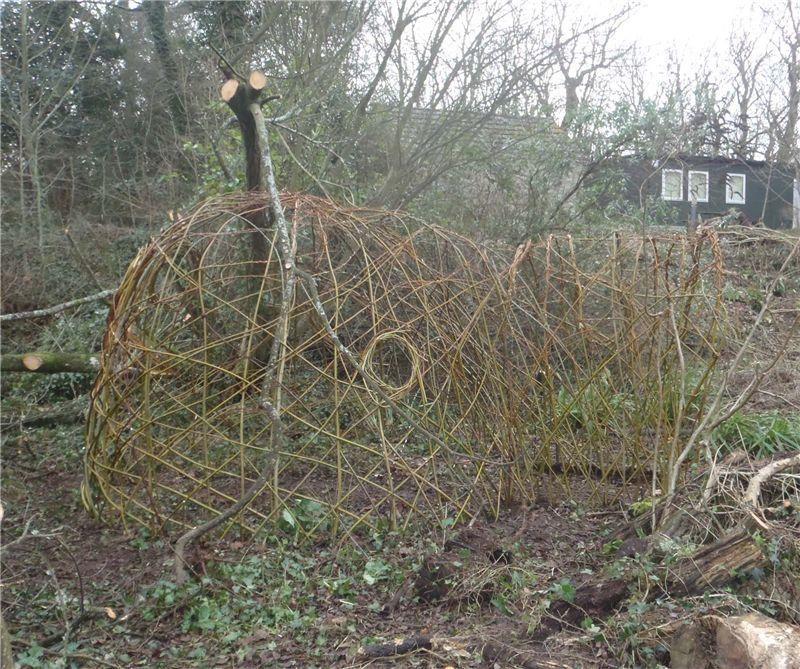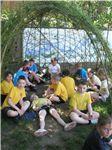 Willow artist and painter Mary-Ann Featherstone makes wonderful living willow structures. Each one is unique and individually designed. Many are run as projects in schools involving the children.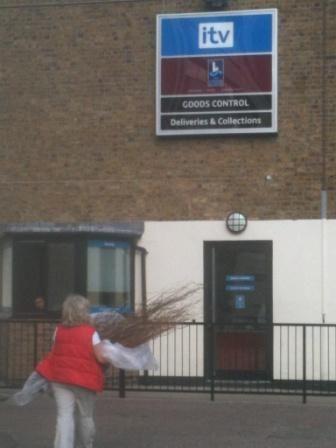 Curly willow being delivered to ITV's This Morning studios for Laurence Llwellen Bowen to use!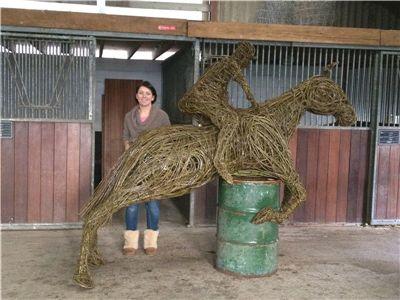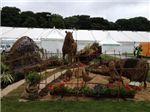 Sarah Gallagher-Hayes of twigtwisters creates living & dead willow sculptures of animals, people and abstract forms in all sizes! The second phot is of Sarah Gallagher-Hayes' exhibit at RHS tatton Park in June.