We're sorry we're out of stock, but we can let you know as soon as this product becomes available again.
Enter your details below and we'll email you once this item is back in stock.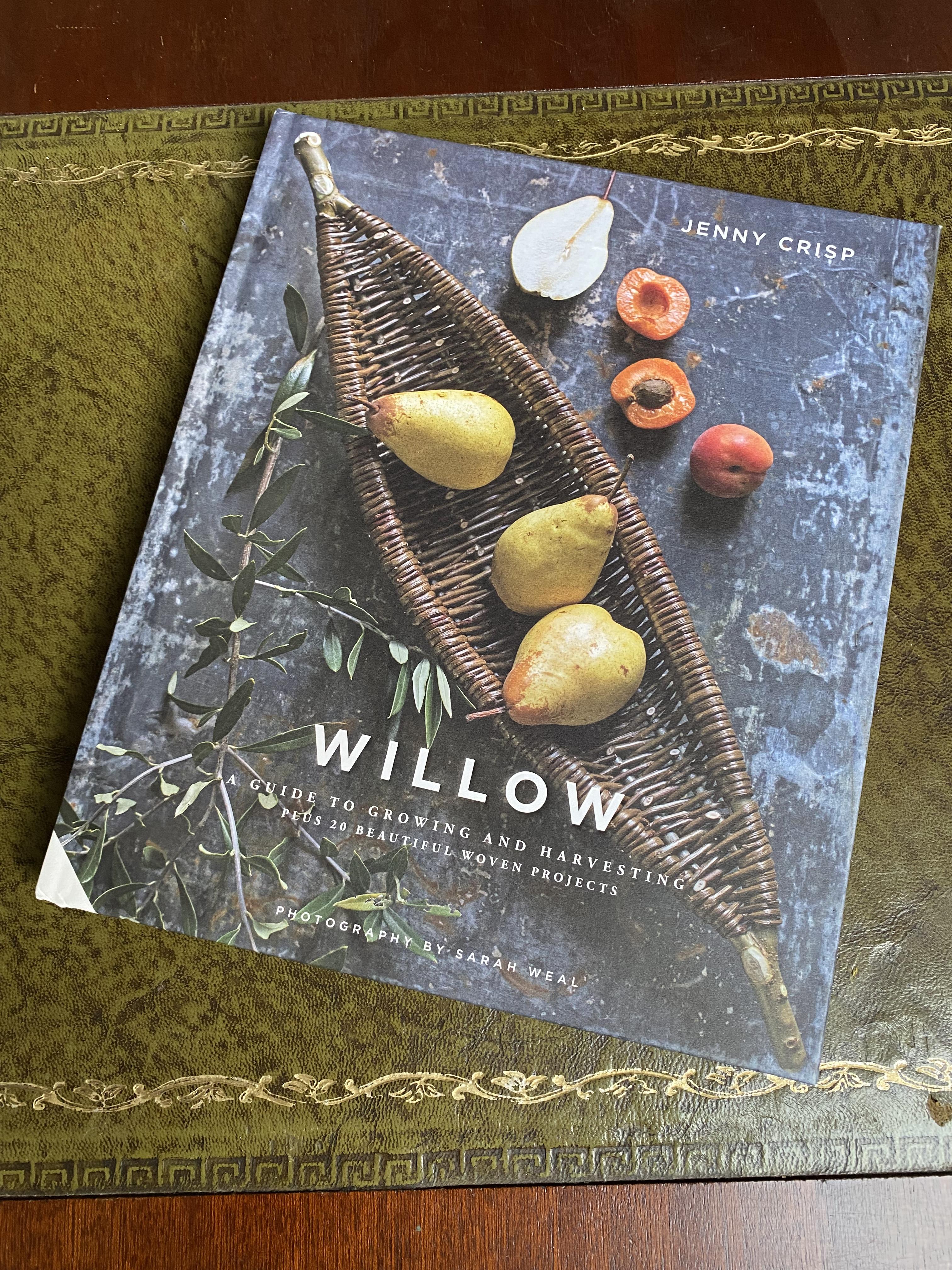 Send this product to a friend
Willow by Jenny Crisp £19.99
This Jenny Crisp book would make lovely present, as natural materials such as wood, leather, rattan and cork continue to be used in the home, handmade woven objects, from bread baskets and trays to stools and screens, are fast becoming the must-have accessories of the contemporary interior. Jenny's approach is innovative and moves forward beyond the old patterns and boundaries, to allow the reader to make work that is fresh and for contemporary use.
Master basket maker and willow grower, Jenny Crisp, teaches you some of the key basket weaving techniques to make 20 simple basketry projects without the need of complicated tools.
Jenny Crisp has been a professional basket maker and willow grower for over 30 years. She grows the willow to make her baskets that she then sells directly to the public. After starting her training at Hereford College of Arts, she completed a degree in Woven Textiles at West Surrey College of Art & Design. Jenny had always focused on creating three-dimensional woven objects as well as maintaining a key interest in the environment. In 1985, she went on to do a one-year apprenticeship with the very accomplished basket maker and willow grower, David Drew, sponsored by the Crafts Council. This was the stepping stone to her career as a prominent basket maker.
"I make functional items for use in the home and the garden. My involvement with the complete process, from the very first planting to the final stages of making, has given me an awareness and understanding of the link between making a functional object from an indigenous material. I try in my approach to be both forward looking and innovative, whilst at the same time retaining a respect for the sound and established traditions of my craft." - Jenny Crisp