Weaving Kit - Designs for little fingers!
We're sorry we're out of stock, but we can let you know as soon as this product becomes available again.
Enter your details below and we'll email you once this item is back in stock.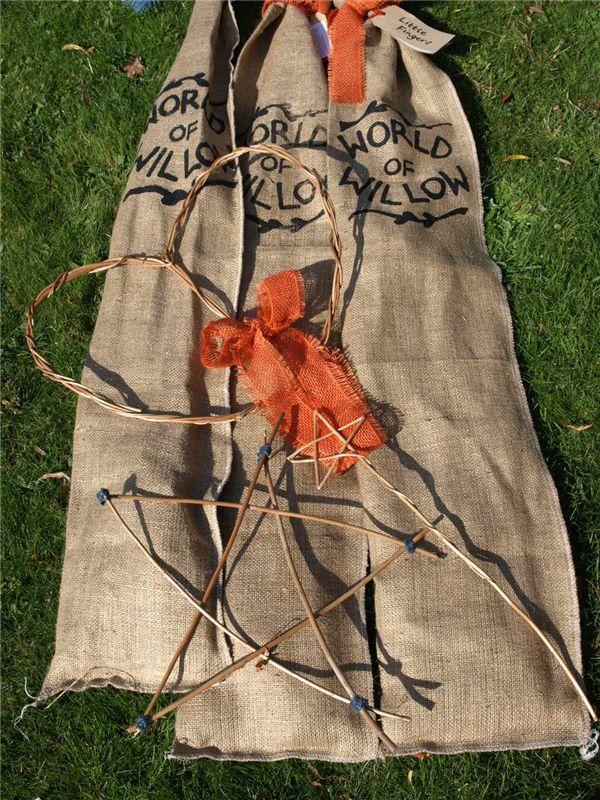 Send this product to a friend
Weaving Kit - Designs for little fingers! £23.49
Willow is fun for children too and this kit is especially for the little ones! 
Each kit is hand made and comes comes beautifully packaged in a six foot tall natural hessian sack with a colourful jute tie. Inside the sack is everything that you need to make your chosen designs, all your willow hand tied and labeled, soaking bag and clips, jute string, "hand made" labels and detailed instructions. All you need to add is a little imagination! 
This kit contains plenty of willow for a star, a heart and several wands. It is a great place for smaller children to start. Once they have mastered these why not try an angel or a butterfly? 
If you fancy holding a willow weaving party why not contact us for details of larger packs? No need for party bags, the children have wonderful willow stars and hearts to take away with them! 
If you are buying this as a gift and would like us to send it for you then purchase it on line in the usual way, then drop us an email. We will then contact you to get all the details including the address, the message you would like included, and if it needs to arrive on a special day then don't forget to tell us! 
The Post office are no longer accepting Standard Parcels so we send this item by courier. if you want any extra willow to go with your kit make sure that you order all that you need in one go to save postage!