We're sorry we're out of stock, but we can let you know as soon as this product becomes available again.
Enter your details below and we'll email you once this item is back in stock.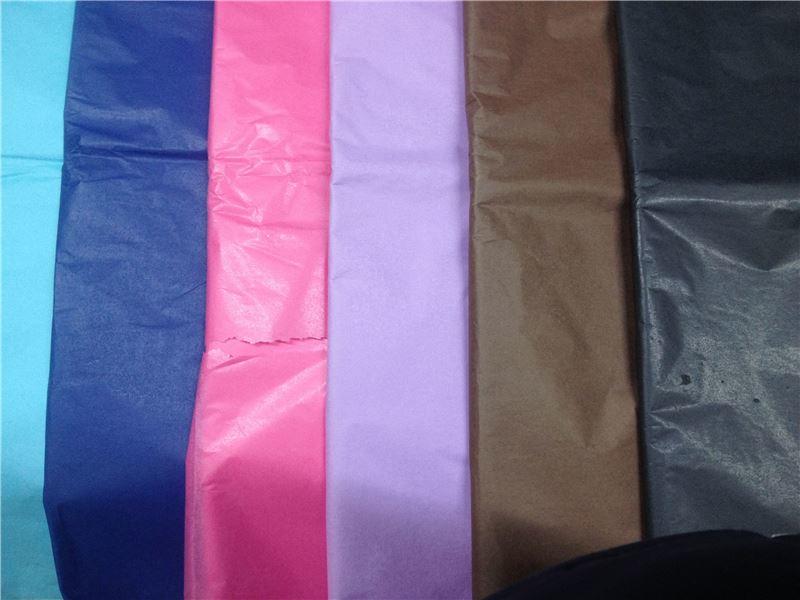 Send this product to a friend
Strong Tissue Paper £0.00
Fantastic for making willow lanterns, this tissue is strong so it doesn't go all soggy and fall apart when you put glue or water on it. For larger areas double it up for extra strength. 
To make a lantern simply make your frame out of willow in whatever shape you fancy using masking tape to hold the sticks together. Mix up a 50:50 solution of PVA glue and water and brush it over the flat sheets of tissue. They don't need to be cut to size, just drape them over the frame and overlap at the edges. Don't forget you can cut shapes out of colours and stick them over the white tissue to make halloween or Christmas decorations or overlap two or more colours to create new ones. Leave your covered lantern to dry and it will harden and become quite sturdy. 
When its finished why not light it with a glow stick and hang it outside! 
We have white tissue and 15 different colours available. Just click on the arrows in the style box in Purchase options at the top of the page to choose different colours. The coloured sheets are approximately 50cm x 70cm and the white wet strength 50 x 76cm.