We're sorry we're out of stock, but we can let you know as soon as this product becomes available again.
Enter your details below and we'll email you once this item is back in stock.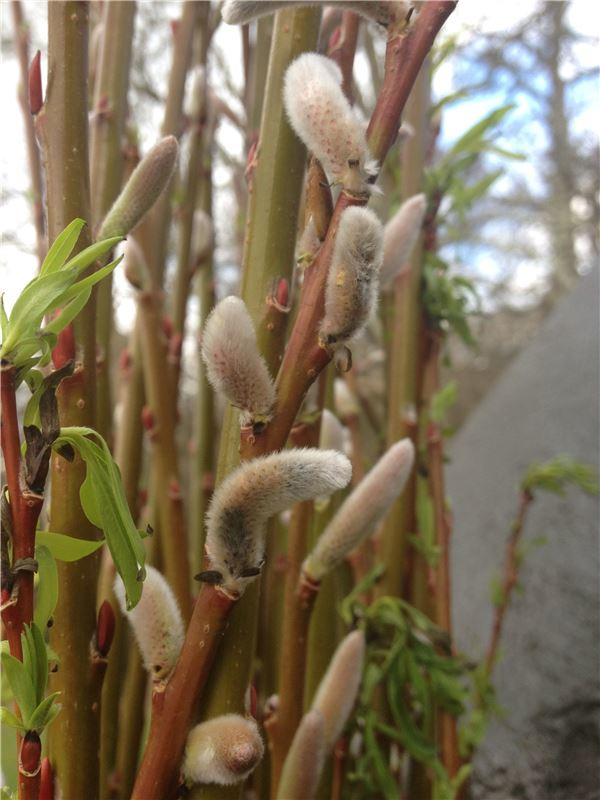 Send this product to a friend
Oriental Shrubby Willow £0.00
Oriental Shrubby Willow comes in 10"-12" cuttings. This is a very tall, elegant willow probably originating from China. It has vivid green to red rods which look stunning in winter. The rods are glossy and smooth with attractive red bud scales standing out against the acid green of the stems.
It is a male clone and produces lots of long fat silver-pink catkins in Spring followed by narrow leaves. Great in flower arrangements and good for the Bees.
This willow is one of our favourites for creating a tall hedge or windbreak because it looks stunning at all times of the year, it also grows vigorously and quickly forms a thicket with wonderful winter colour. The colours and its flexibility make it useful for living structures as well. Although not really a basketry willow the lovely red side shoots are fantastic in Christmas decorations!