We're sorry we're out of stock, but we can let you know as soon as this product becomes available again.
Enter your details below and we'll email you once this item is back in stock.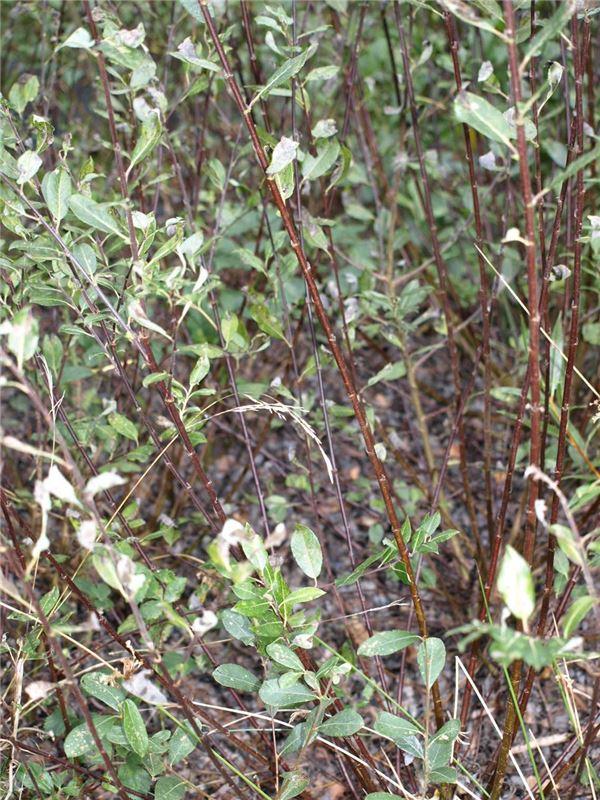 Send this product to a friend
Faucille £0.00
Faucille comes in 10"-12" cuttings. This willow forms a very attractive low growing shrub with deep shiny burgundy, almost black stems. The rods are quite fine and reach around 4-5' each year if pollarded. In spring the new growth starts very bright, vivid green leaves tinged with red emerge on lots of dark brown stems. The leaves become darker in late summer, and stay on until the autumn, the rods then take on a burgundy hue. As well as their striking colour the rods are very fine making it good for delicate basketry work. There is some branching.
Although no longer common, the Myrsinifolia or Nigricans willow is a native tree in the Northern hemisphere and is seen is Scotland and Northern Ireland. This willow is very ornamental and because?it does not mind a partly shaded position can be quite useful in a planting scheme. We have also used it for building a fedge (living willow hedge), kept well pruned the dark stems make a great feature in the winter garden! Left to grow on it makes a good screen or hedge with the added benefit of the bees enjoying it.