We're sorry we're out of stock, but we can let you know as soon as this product becomes available again.
Enter your details below and we'll email you once this item is back in stock.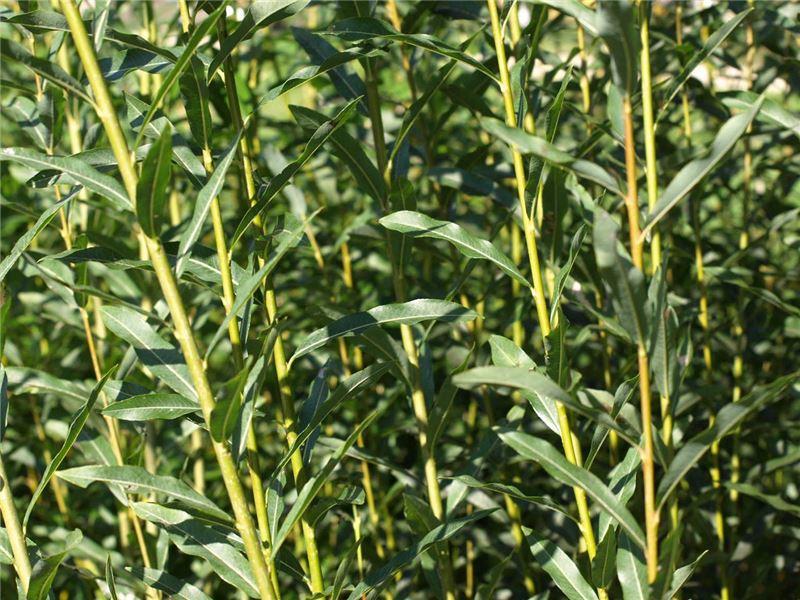 Send this product to a friend
William Rogers £0.00
William Rogers comes in 10"-12" cuttings. A nice vigorous basket willow producing very strong, even rods with no branching if kept well coppiced each year. The rods are a fresh, vibrant, apple green at the butt with a mahogany glow at the tips, the bud scales are a lovely red colour along the rod. Older wood becomes grey-green in colour. 
This is a tall, elegant, willow with sturdy rods reaching over 3m (9') each year once established. Leaves are dark green, narrow, and stay on late in the year. This willow is particularly attractive in Spring, pretty silver/pink catkins arrive in March followed by bright red leaf tips and stems. The rods dry to a dark green/brown colour. Planted in a group and left un-coppiced William Rogers forms an attractive, tall, grey/green hedge with nice foliage.
This willow is frequently used for basketry, winter colour and for hedging & windbreak.