We're sorry we're out of stock, but we can let you know as soon as this product becomes available again.
Enter your details below and we'll email you once this item is back in stock.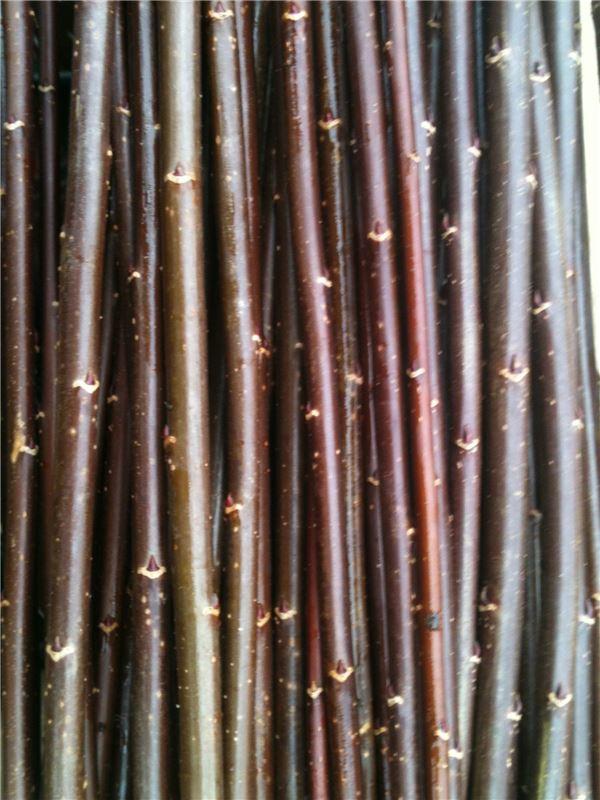 Send this product to a friend
Daphnoides Deep Purple £0.00
Daphnoides Deep Purple comes in 10"-12" cuttings. This Daphnoides has the most beautiful stems. They are tall, unbranched and darkest purple of any that we grow. It is quite vigorous and must be coppiced annually to keep its colour and new growth, like most Daphnoides if left it will eventually form a large tree. I use this for weaving, its great to make chunky Christmas wreaths from and it looses its leaves early. The thicker material makes lovely floristry arrangements and is great for interior design projects. Some years we get significant tip die back at the end of the season but it hasn't been a problem. A really lovely willow in the winter planted in a group as a single variety or alongside a strong yellow like "Golden".