We're sorry we're out of stock, but we can let you know as soon as this product becomes available again.
Enter your details below and we'll email you once this item is back in stock.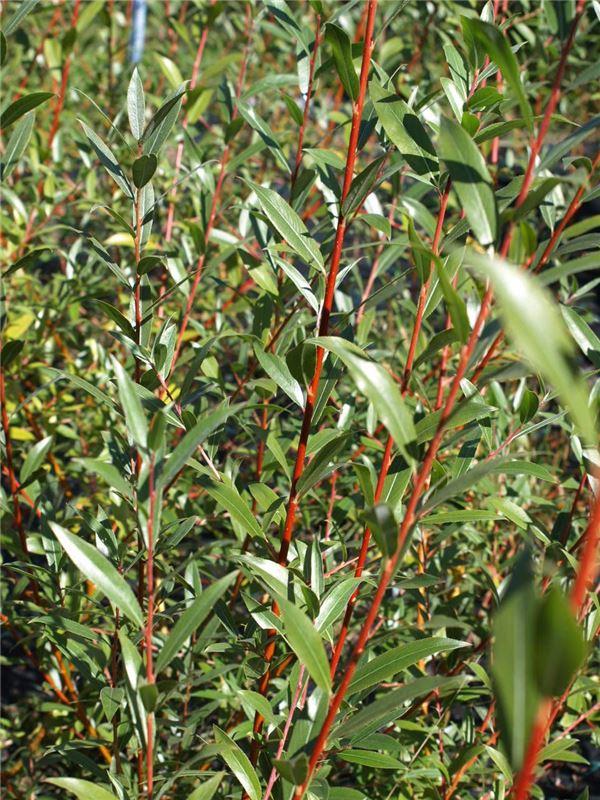 Send this product to a friend
Chermesina Yelverton £0.00
Chermesina Yelverton comes in 10"-12" cuttings. This is a truly beautiful willow with some of the best stem colour we have seen. The new growth is a brilliant rose-red which darkens to a deep red-orange towards the winter. The colour is very distinctive and when the leaves fall the vibrant colour of this willow looks stunning particularly when planted in a group. The main rods are powerful growing up to 7' in a season each year once established. They tend to have small side branches which are a nuisance for weaving but worth putting up with for the colour. Silvery leaves contrast well making it an attractive shrub throughout the year.
I use the small, fine branches to weave fresh, they are great for Christmas decorations! Yelverton can add much needed colour to your baskets and to your garden. Prune well for the best colour.