We're sorry we're out of stock, but we can let you know as soon as this product becomes available again.
Enter your details below and we'll email you once this item is back in stock.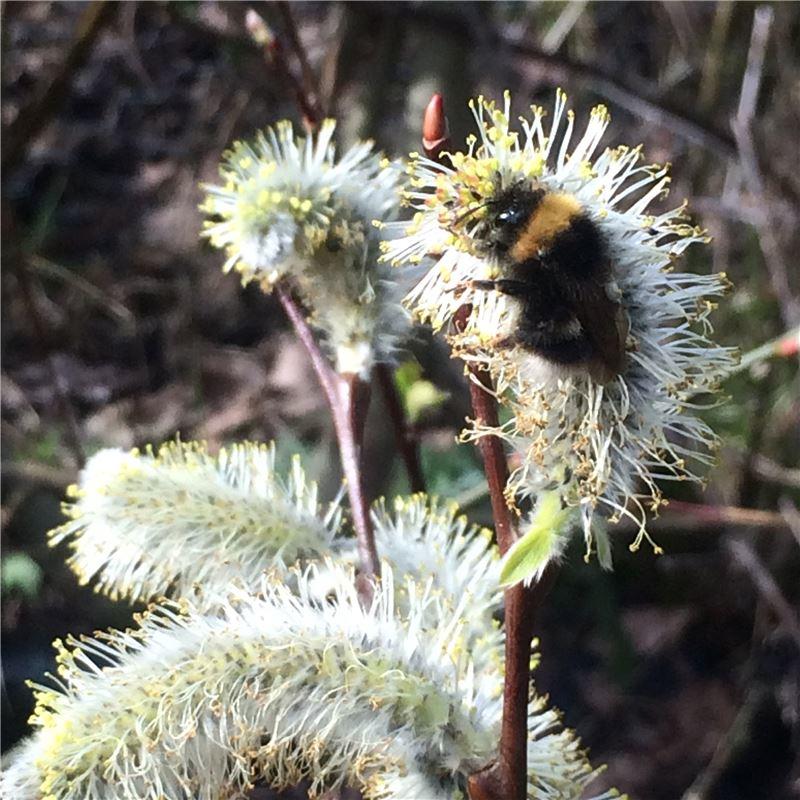 Send this product to a friend
Caprea Lemon-rose £0.00
Caprea Lemon-rose comes in 10"-12" cuttings. One of our best willow for catkins, they look wonderful and the bees love them. The blooms start silver but develop lemon and rose colouring as they develop. The very furry catkins follow beautiful fat red buds. We originally found this variety from catkin stems being sold by a high street florist. 
A typical Caprea willow it has grey older wood, branching stems, red buds and a very woody base. The shrub itself is not impressive but the buds and blooms are lovely. It grows into a tall branching shrub, great for an ornamental hedge or windbreak.
New growth on the stems has a burgundy hue. Bud scales develop into fat mahogany-red and produce lovely fat pussy willow catkins. They start grey and develop burgundy pink or lemon yellow pollen inside.
It has broad leaves with furry undersides and a pink-rose blush to the leaves. It is quite fast growing so give it lots of space and keep well pruned to keep it manageable.